What is the Wyckoff Method?
The Wyckoff Method is a combination of several different theories and strategies. Each component of the method teaches an approach to the market and gives traders guidance on when to accumulate or split their positions.
Basically, Wyckoff believed that the market goes through different phases.
The Wyckoff accumulation cycle (Wyckoff accumulation) is the time when dominant traders manipulated the market to take positions from small traders.
After gaining this strong position, these dominant traders would sell their positions during the Wyckoff distribution cycle (Wyckoff distribution).
Wyckoff / Bitcoin Relation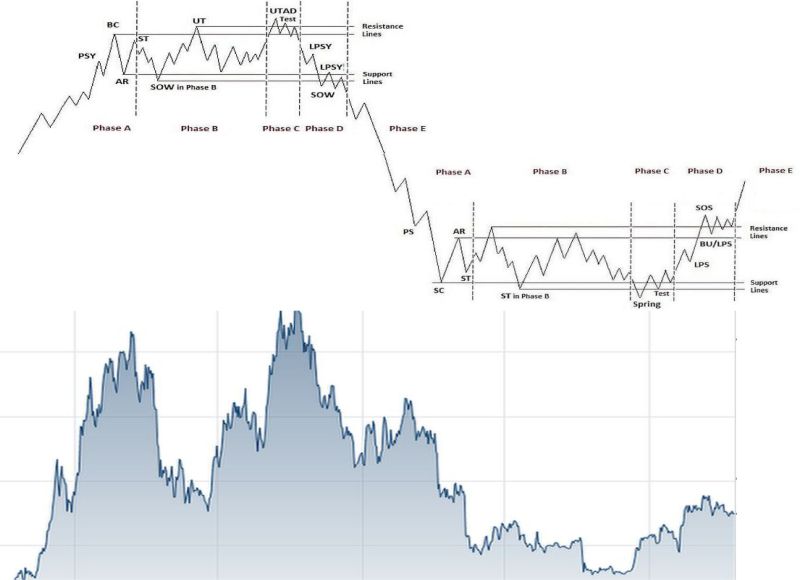 Wyckoff Distribution Schematic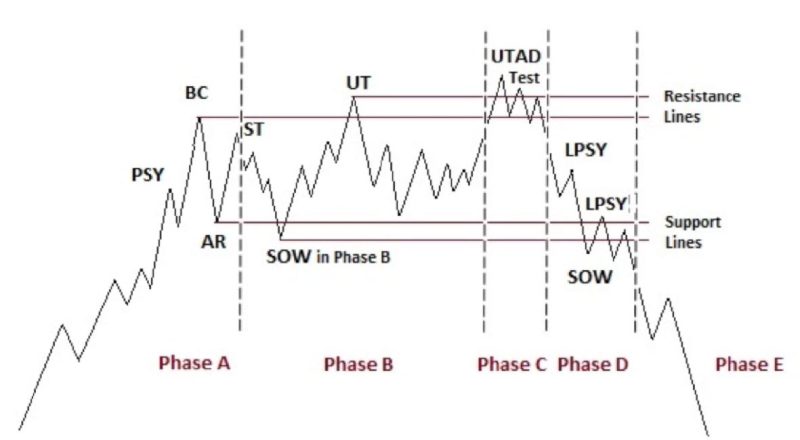 Wyckoff Accumulation Schematic