At the beginning of 2020 – at the start of the emerging Corona epidemic – immediate effects on the stock market or share prices could be seen. With a decline of almost 34% in 23 trading days, it thus goes down in history as the fastest crash, surpassing even the best-known stock market crash of 1929.
Development of the S&P500 between January 2020 and December 2020
Progression of the crisis
Consequences for the economy
The immediate response to the spread of the virus was to shut down almost all sectors of the economy. Travel bans and massive restrictions in transport, trade and services, bans on events and much more paralysed almost all industries. Uncertainty about the actual danger and especially about the possible duration of the pandemic led to panic and ultimately to the stock market crash.
Despite the massive economic damage caused by the intensive state intervention, a recovery in share prices began as early as April and continued through the summer.
Comparison previous year / crisis year
7 Medium-term fractal indicators - 2019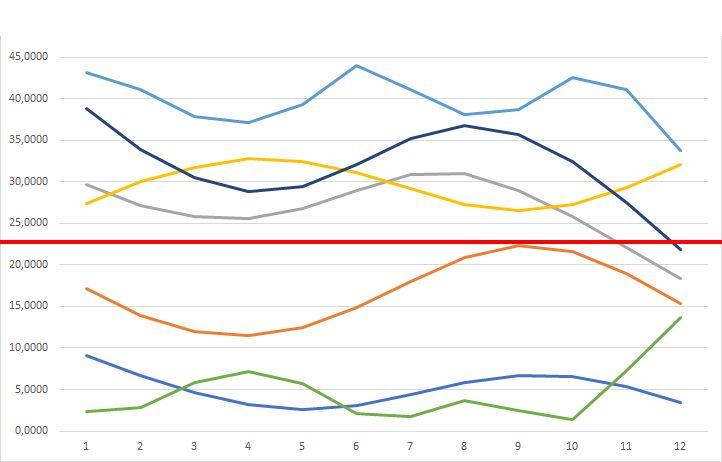 7 Medium-term fractal indicators - 2020